I knew her as "@laurenlemon" for years on Instagram and as a result, Lauren Randolph's photos have been a tremendous influence on my own body of work over the years.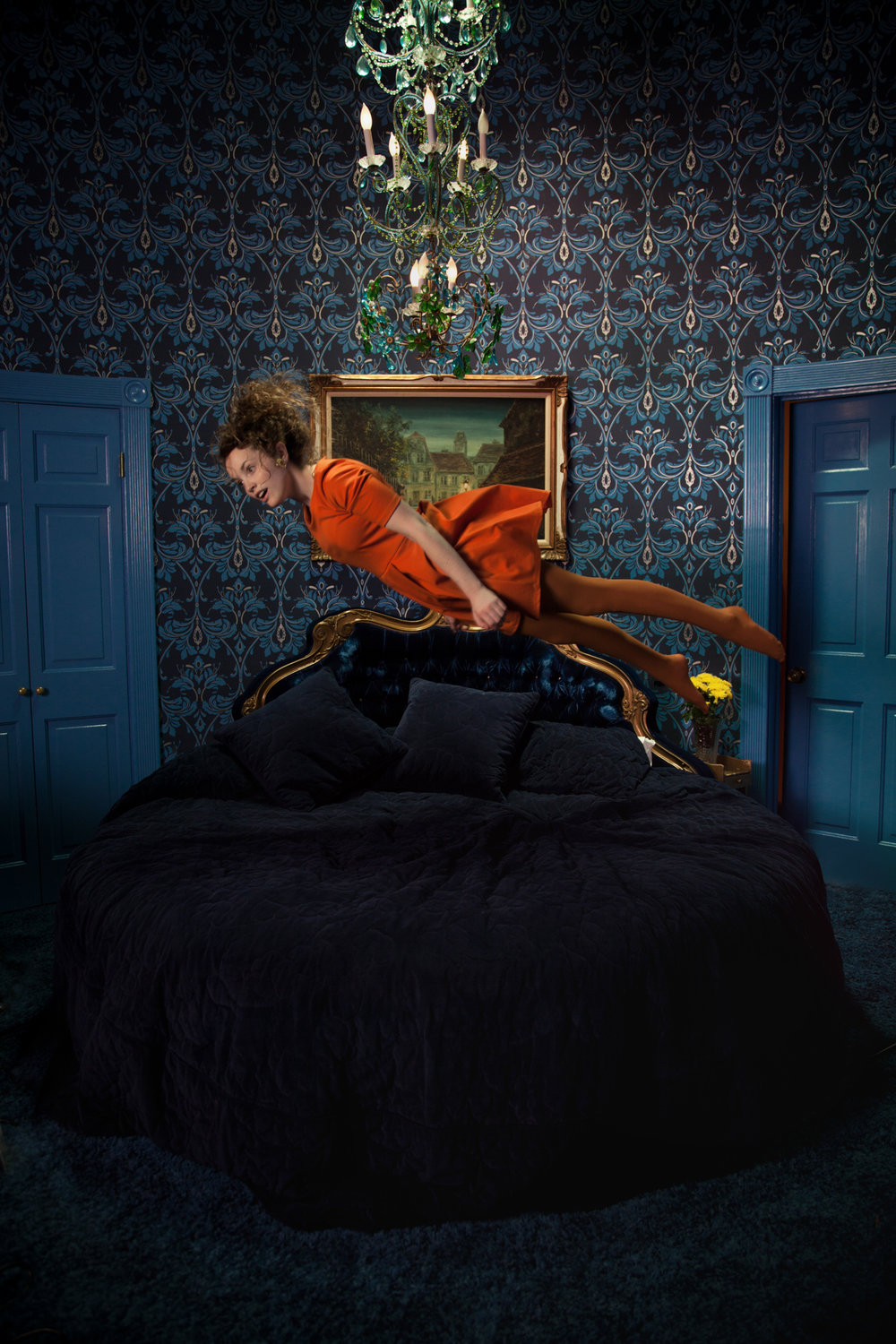 I first found the commercial and lifestyle photographer in the middle of her 365 Project – a series of incredibly elaborate self portraits taken over the course of a year. Since then she's photographed ad campaigns for the likes of Heineken, Honda, and Mercedes, and rubbed shoulders with the people's queen, Oprah. Randolph's use of color and light brings a lot of life to her subjects, and help to tell her stories in vibrant and interesting ways.
I was interested in her photography journey and sent along some questions for her to respond to via email, and to my delight- her answers are pretty fascinating.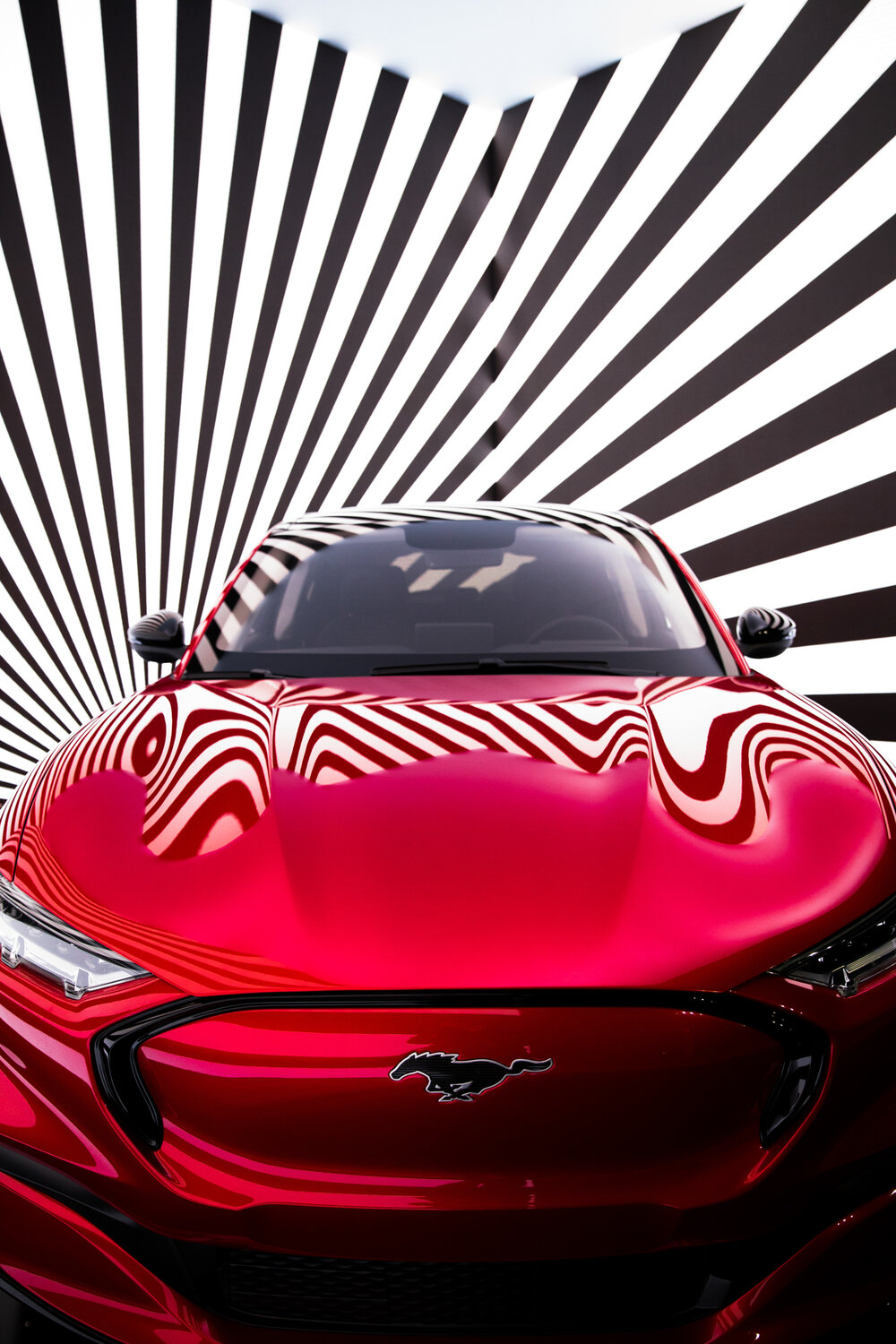 What was your first camera?
I bought myself my first DSLR camera in college, it was a Canon Rebel and I've been using Canon ever since. Before that, I was shooting film in school using a Rolleiflex medium format camera that my aunt gave me when she knew I was interested in photography.
How did you get your first camera?
I sparked an interest in photography in high school. We didn't have an actual photography class, so I took journalism and photographed events and student council happenings for the yearbook and newspaper. Everything was shot on 35mm film, developed, and then scanned in for our layouts.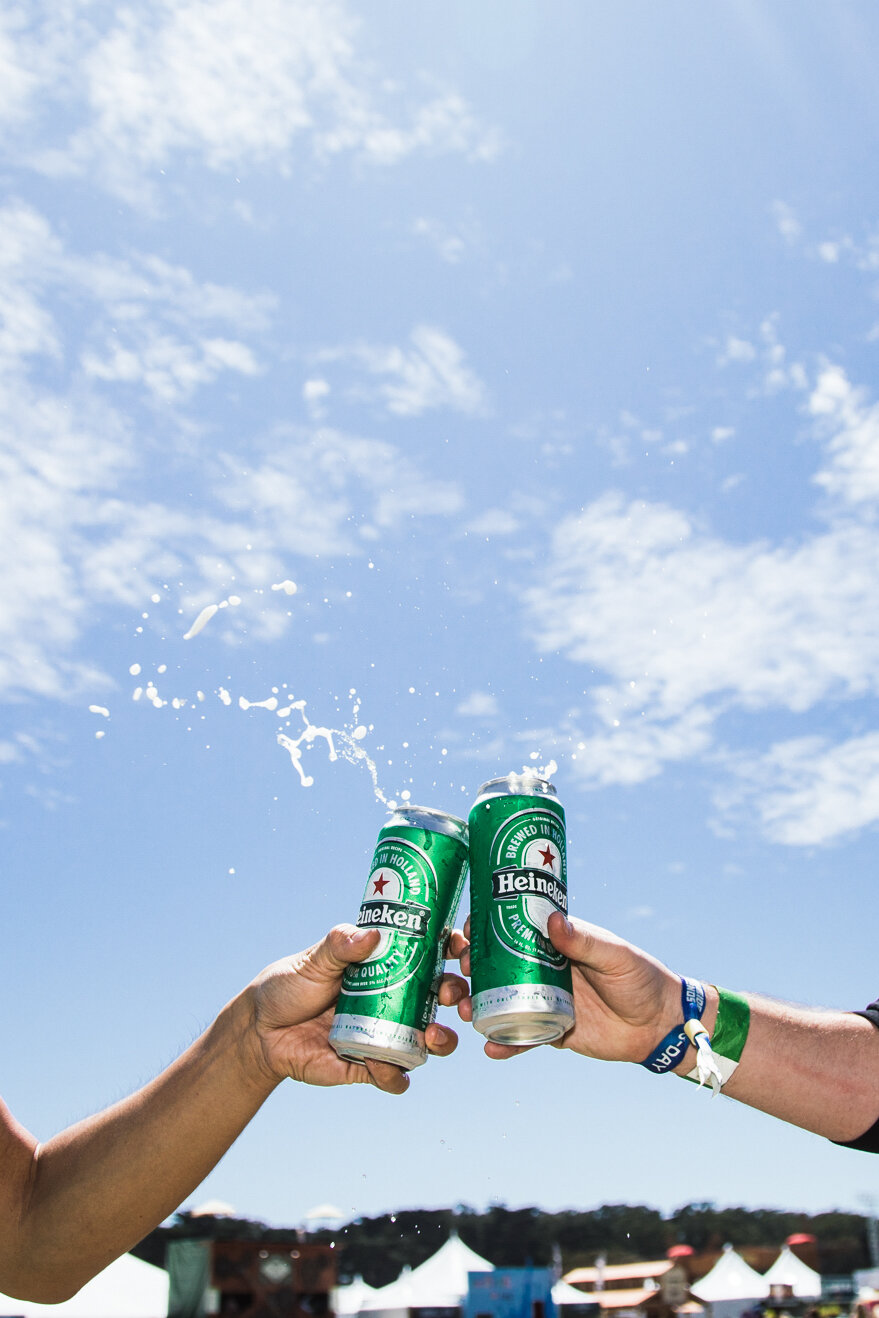 Do you remember the first photos you made? Tell me about them.
I have always been interested in shooting my friends, family, and people close to me. I got into photography by documenting my daily life and what my friends and I would do on the weekends.

How long did it take you to get hooked on photography? What did you love about the process?
I've always been obsessed with documenting my life. I've always kept a journal, so photography came naturally to me. I love being able to shoot a portrait of a loved one or stranger, and then seeing their face light up when they see it and like the way I've portrayed them. Photography is a collaboration with your subject, and as a shy person, it's been a great way for me to step out of my shell.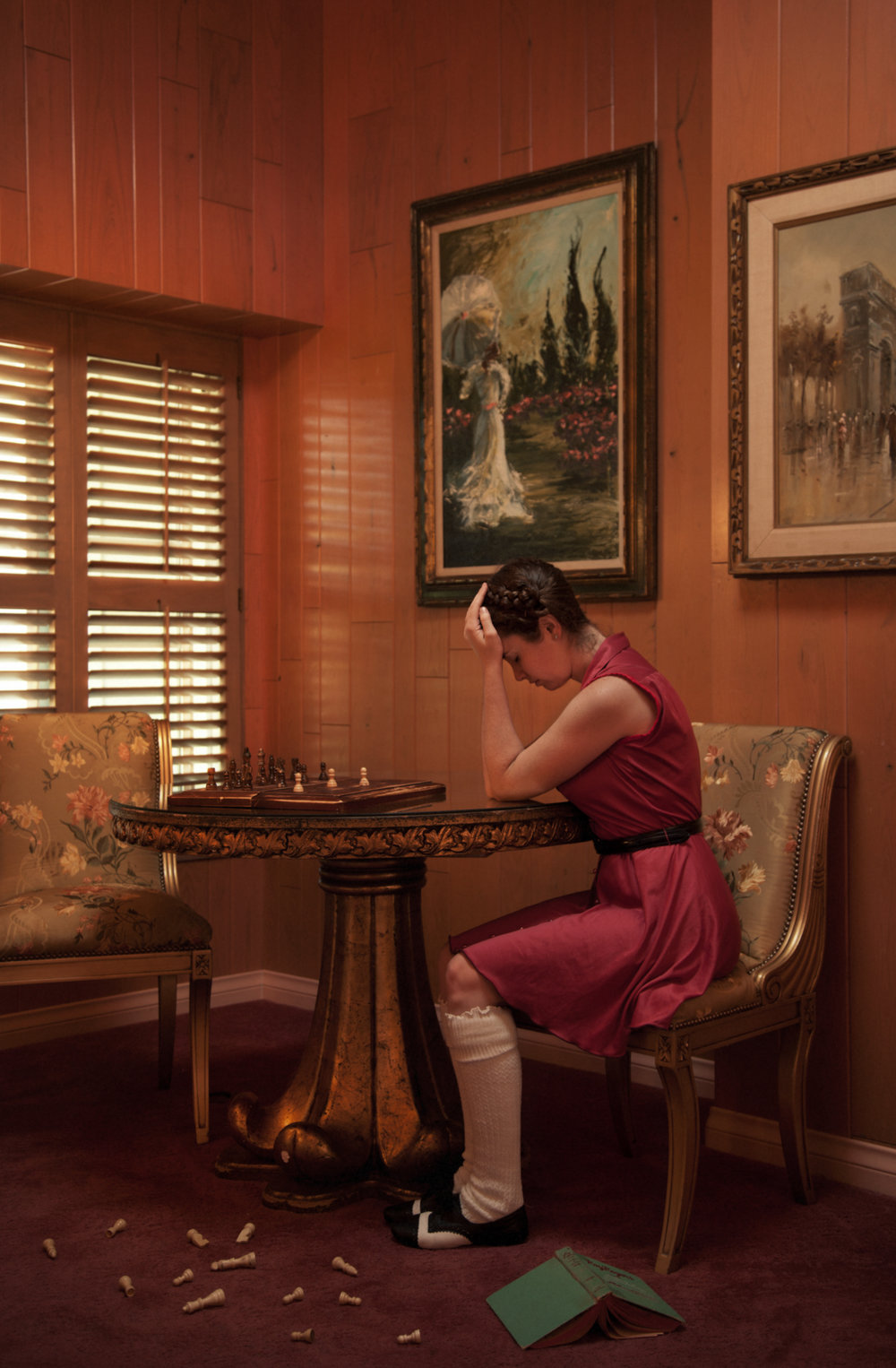 Whose work influenced your interest in photography?
I've been greatly influenced by the portrait work of Annie Leibowitz, Mark Seliger, David LaChapelle, Slim Aarons, Nan Goldin. Such unique styles of photography, but all incredibly portrait photographers.
Where do you find influence today?
I'm constantly trying to grow my photography book collection. I love keeping a couple of different books out on my coffee table and rotating out the ones sitting on my shelf. I think it's important to be surrounded by creative inspiration. That being said, I obviously spend a lot of time on the internet and I've found incredible photographers from all over the world that are posting new and inspiring work all the time. I keep saved galleries of different themes and moods that I can go back and reference.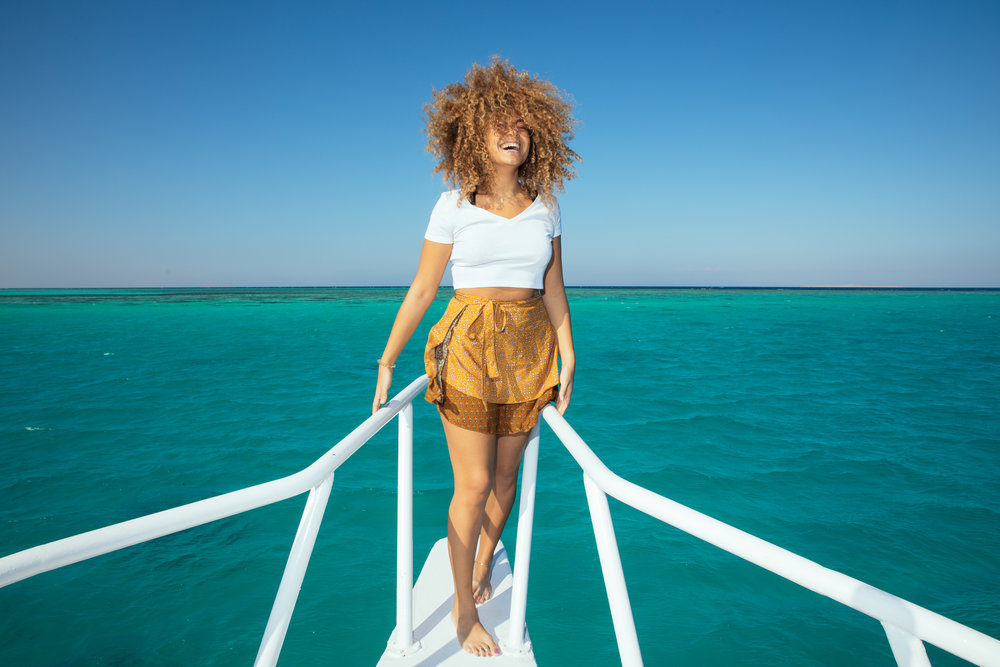 What's one piece of good advice someone gave you as a new photographer?
Shoot photos every single day. I think that photography is a muscle, and you need to always be working on it to improve and grow. If I look back on my career as a photographer when I learned the most was when I did a 365 Project, where I staged and shot a self-portrait every single day of the year. At the time I was also finishing up my degree in photography, but it was still my own personal project that stands out to me from that era.
What's one piece of bad advice someone gave you as a new photographer?
Don't feel that you constantly need to be producing and posting new work. I, myself, go waves. I try to always have some sort of personal project that I'm working on, but if I don't feel like sharing it on the internet then I won't get down on myself. The digital world moves so fast, and it's impossible as a creative to keep up. Move at your own pace.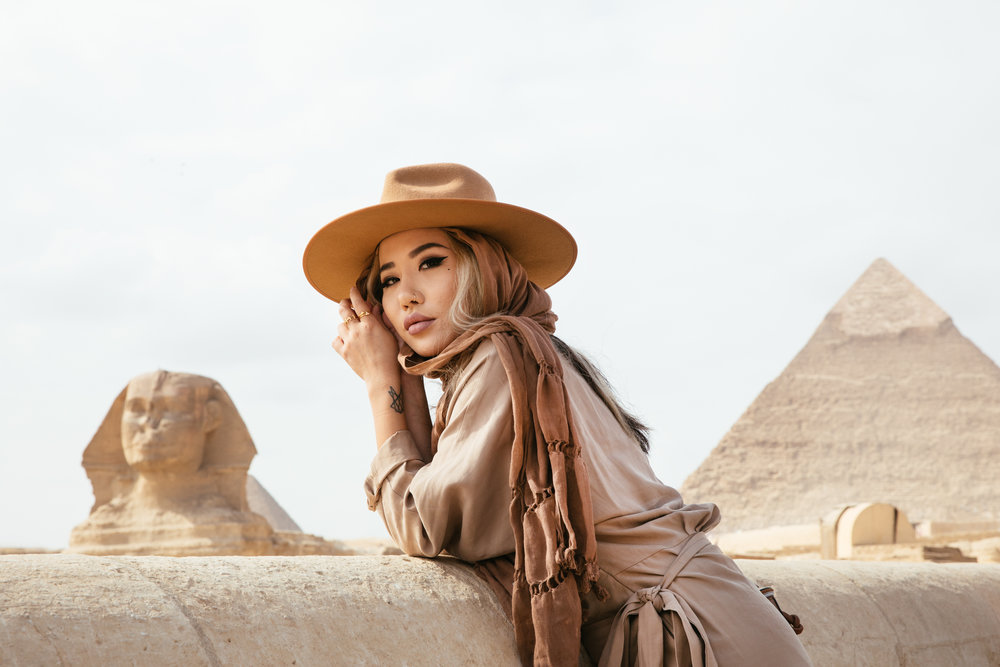 Why do you enjoy making photographs now?
For the same reason I always have – I love to document. I love being able to capture my life in a beautiful way. I love having a creative outlet that I can do on my own or with someone else.
Check out Lauren Randolph's work on her website, and on Instagram.